Romantic dinners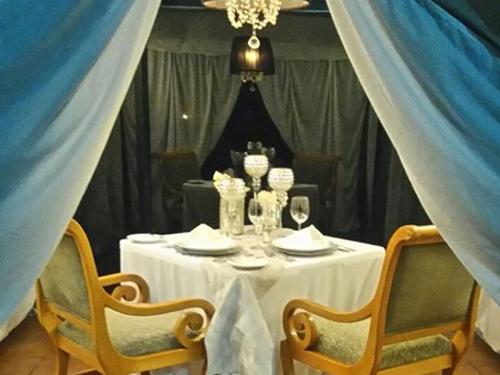 Punta Morro offers its visitors this attractive option in a Gazebo by the sea for private romantic dinners with a couple or small groups of friends, decorated with floral arrangements, candles and personalized attention.
Enjoy an unforgettable evening in one of our exclusive Gazebos overlooking the sea!
Private gazebo, round table, wooden chairs, white tablecloths, pewter low plate service, glassware and covered, personalized service, menu printing.
Additional services:
Music:
Chelista.
Trio.
Speakers for iPod.
Electric heater.
Blankets
For more information and reservations: eventos@hotelpuntamorro.com

See Dinner Menu